The Faculty of the Master in DESIGN FOR FOOD includes professors from Politecnico di Milano and the University of Gastronomic Sciences in Pollenzo with the addition of qualified practicioners and collaborators.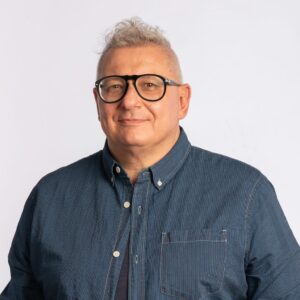 Stefano Maffei
Director Specializing Master in Design For Food
Architect and PhD in Design. Full Professor of Design at the School of Design at Politecnico di Milano, where he teaches Service Design and Innovation Theory. He is Director of the Specializing Master in Service Design at POLI.design, Consortium Company of Politecnico di Milano specialized in post-graduate training. He is also Director of Polifactory, the interdepartmental fab lab and makerspace of Politecnico di Milano. His research interests focus on service design innovation, new production-distribution models and advanced and distributed microproduction systems. He coordinates the Politecnico research teams working within the European funded projects REFLOW, DDMP and T-FACTOR. He was awarded with the XXII° Compasso D'Oro in Design Research for the Design Research Maps project.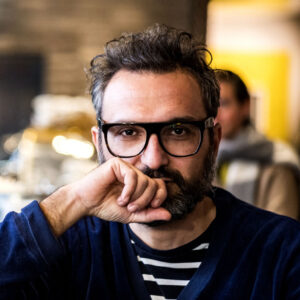 Francesco Bombardi 
Co-director Specializing Master in Design For Food
Architect (Politecnico di Milano) he has studied at ETSAB Barcelona and Domus Academy Milano and teaches Industrial Design at the University of Modena and Reggio Emilia (Engineering Faculty). He is the founder of Fab Lab Reggio Emilia (2012) powered by REI, the ideator and director of "Officucina" for the Food Innovation Program (2015), architect and designer of the Design Thinking Area for Barilla (2015) reported in ADI INDEX 2016, and the curator of the "Kitchen Tools" area for the New Craft exhibit in the XXI Triennale di Milano (2016). With his project LABolla, food lab for kids designed for Fondazione Reggio Children and Enel Cuore Onlus, he has been awarded by FRAME as "best learning space of the year 2018" and shortlisted for German Design Award 2019. After the experience "Food Shuttle" designed for Cirfood and the restaurant-bar "Un posto a Base" designed for Base Ex Ansaldo (Milan), he was invited to present the new lab for STEAM "iVulcani" at EXPO Dubai 2020 with Coopselios/Learning by Languages. He is actually in the research for applications of digital fabrication models into learning environments and Food Design solutions for Space Economy.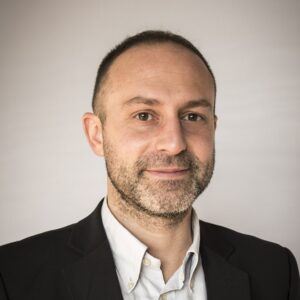 Franco Fassio
Co-director Specializing Master in Design For Food
Systemic Designer and PhD in Design, Researcher and Assistant Professor at the University of Gastronomic Science of Pollenzo(UNISG), Executive Director UNISG's Sustainability and circular economy laboratory, Delegate for University Sustainability Policies (RUS and AsviS) and for Relations with Companies (UNISG Network), member of the permanent Design ADI Observatory (Food Design). Professor of Gastronomic Design Science, EcoDesign, Food Packaging, Company Creation, Systemic Design, Circular Economy for Food. UNISG Project Manager for the H2020 Innovation Action named "FUSILLI – Fostering the Urban food System Transformation through Innovative Living Labs Implementation" nd the EU research Life Foster "Training, education and communication to reduce food waste in the food service industry". 
He is also Circular Economy Task Leader for two researches in bioeconomy "Food Drug Free - Development of a Portable Miniaturized Technological Platform for Identification of Drugs in Food Products" and "Prime -Innovative processes and products of green chemistry".
Author of several scientific studies including the book "Circular Economy for Food. Matter, energy and knowledge, in a circle" which considered world-wide the first publication on the focus of the circular economy applied to food. He was awarded with many national and international acknowledgments and had several of his projects selected by the ADI Index.